The Task
Fuigo Market is a trade-only marketplace for interior designers to find and purchase top-tier products. The purpose of this landing page was to create an online resource that runs parallel to the actual platform that educates professional interior designers on what Fuigo Market can do for them.
My Role
Copy writing, designing the layout, creating imagery, sourcing photography, and building the website in Wordpress.
I worked with the Head of Design, Äbeer Khalique, to establish a visual language for the landing page. We researched how other brands were showing up online in the interior design / architecture space, and we decided to aspire to a different aesthetic. Ours represents something that is cleaner, more gender-neutral, and one that reinforces Fuigo's position as a technology company.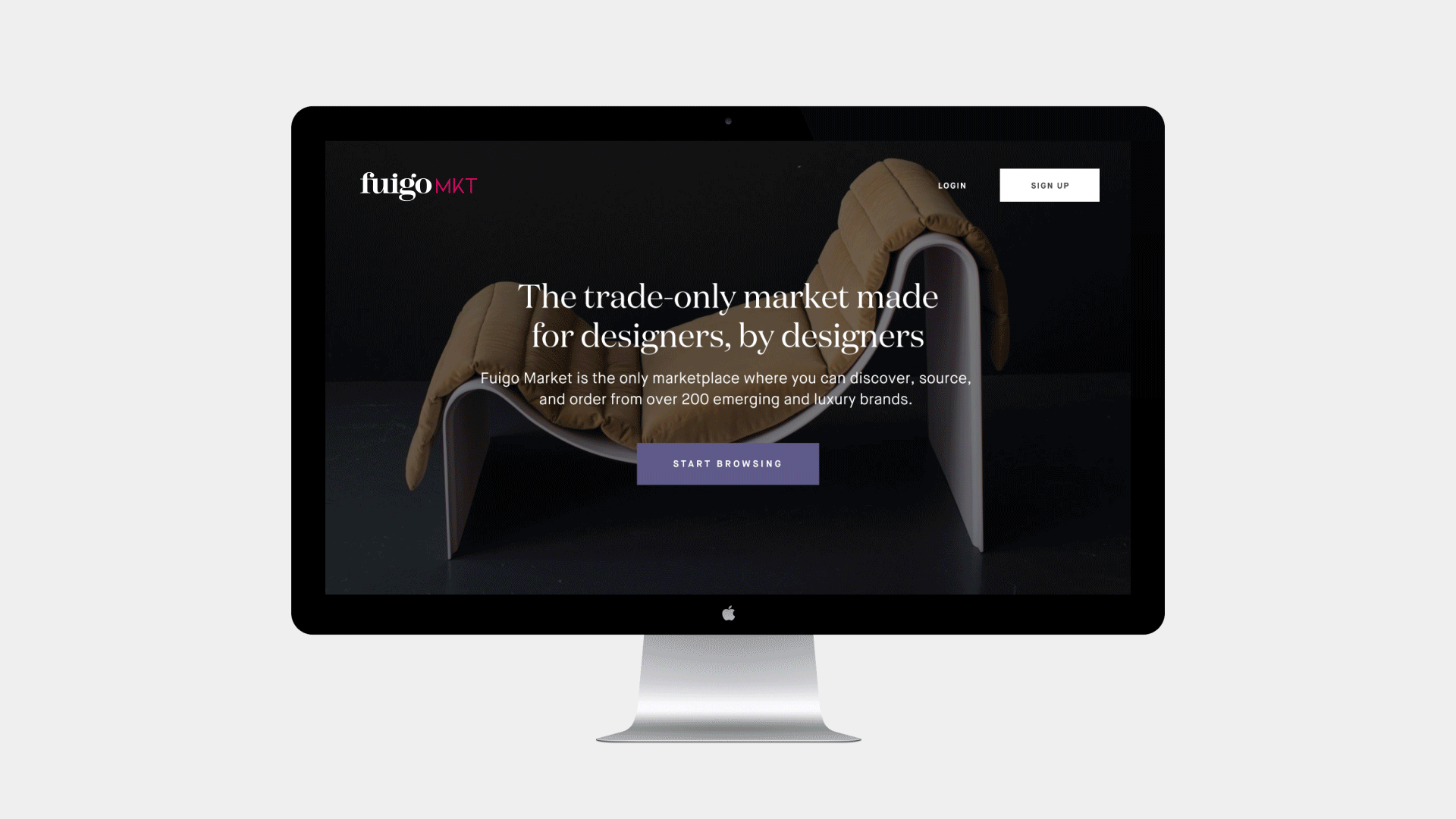 The first main value propositions I wanted to communicate was that we had an incredible market assortment of quality products, an innovative built-in message center makes communication with our vendors a breeze, and the secure payment portal makes buying a simple and safe process.
Motion became a big part in the user experience. To create a more engaging experience, I created an animated image to accompany each of the three main value propositions. This was done for both effect and education. The animations themselves add more context to the words accompanying them rather than just being done for the sake of it.

The following are a collection of other sections from the landing page.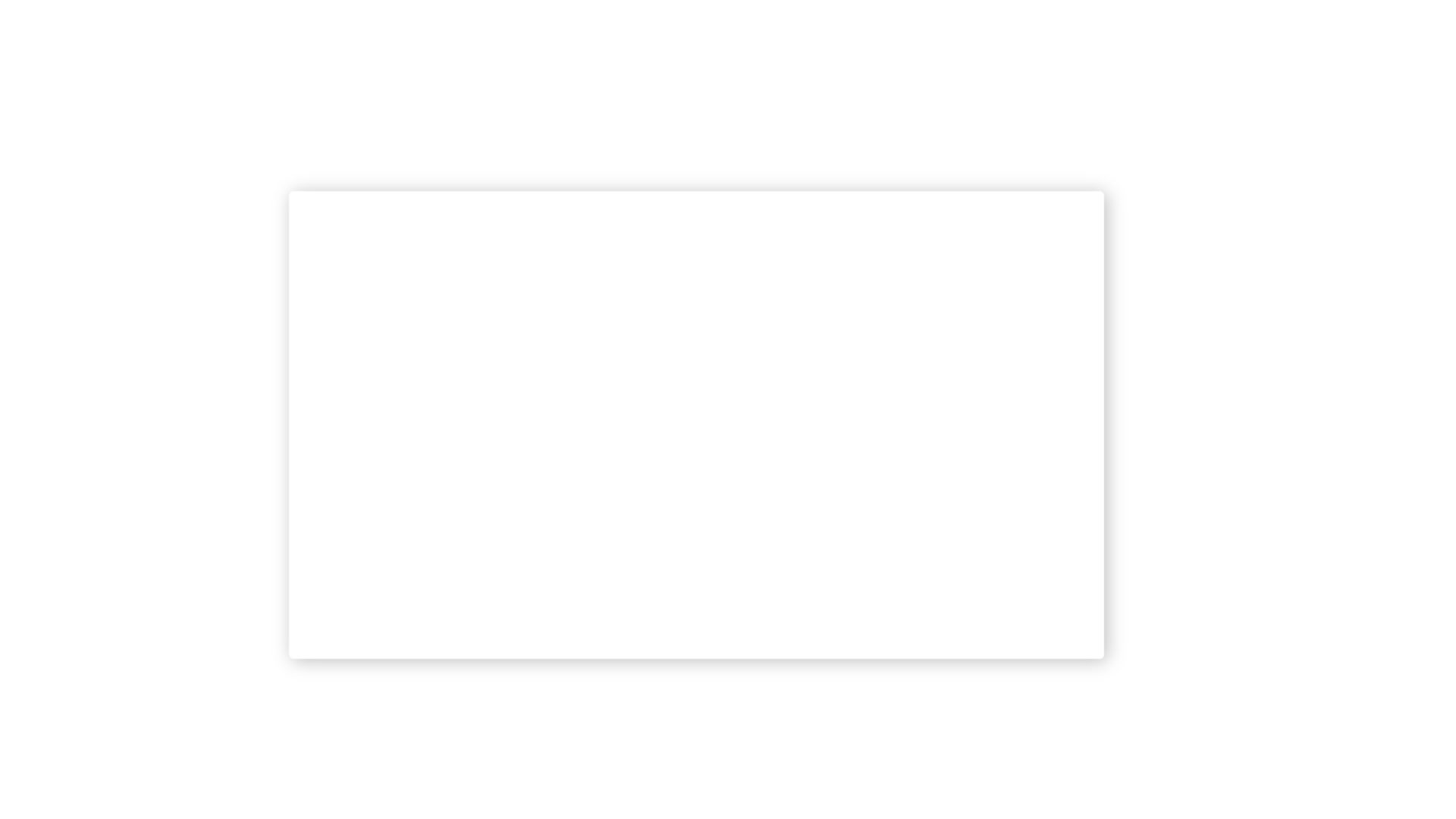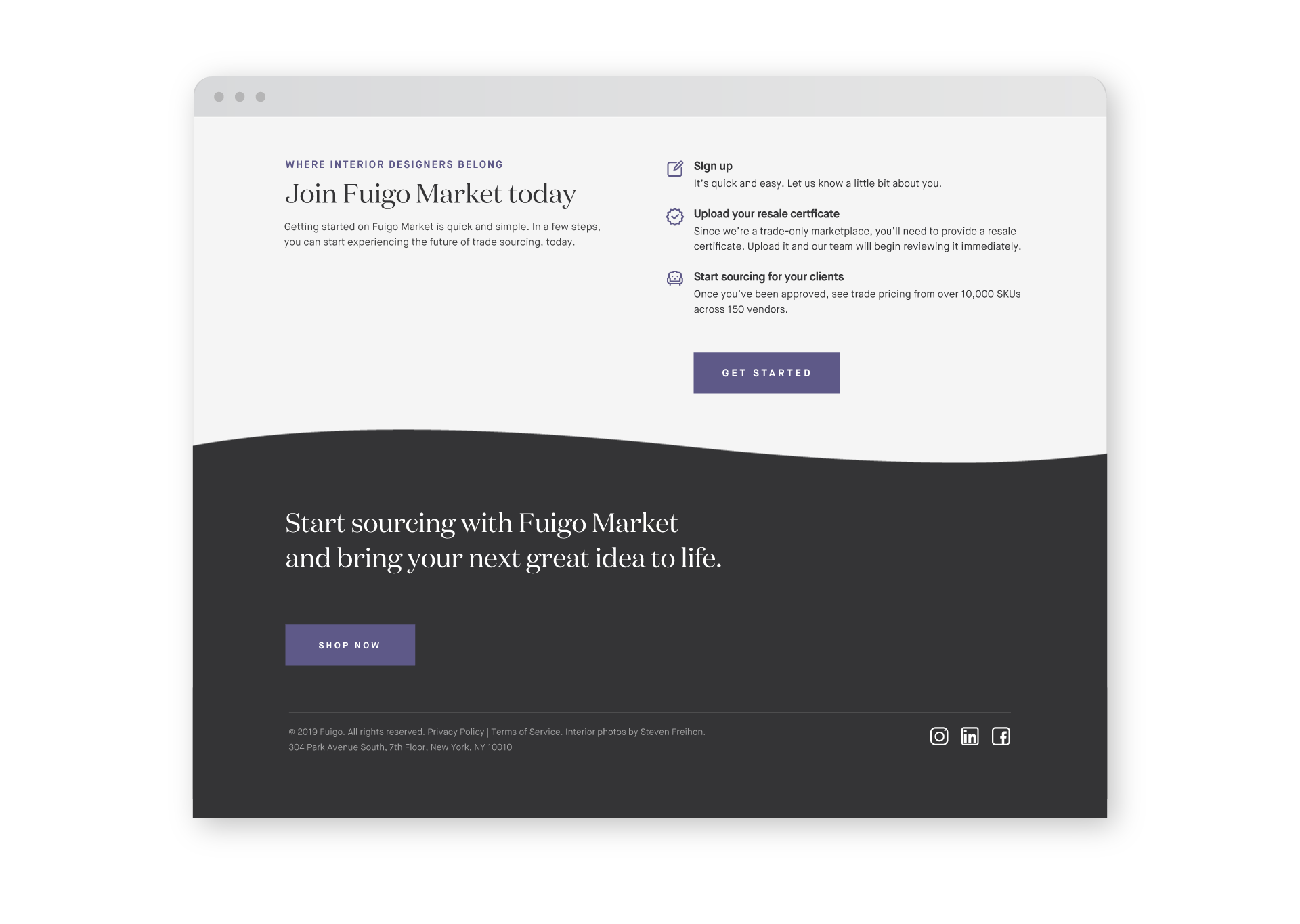 Promotional Assets
In addition to the Fuigo Market landing page, I also created additional promotional material to reach more interior designers across our Instagram account. These were designed with the aesthetic of the new landing page so as to tie it together visually with where the Fuigo brand was heading.
In conclusion, the landing page and accompanying assets came out great. It provides Fuigo with a new look that feels modern, unique in comparison to their competition, but still familiar from where they were.